Page in work !! Because a lof of things have changed !
A long time ago, i wanted to make a map for a game, but on Falcon try to found a map editor using big resolution or TC mode ! So i decided to write my own map editor, several things come to my mind at this moment :
- Which machines ? must run on all atari's machines
- Which video mode ? must run in all video's modes
- Which files format ? All ! (A Plug in system allowing a lot of formats )
A little screenshoot (Made under Steem in 800*600 in 16 colors)
What can we do with Topaze ?
* Open up to 4 maps at the same time
* Run it on a 512Kb machine (from the STF until Falcon CT6x)
* Run it from 2 colors to 65K colors machine
* Use it from floppy and hard disk
* Take a full map and use it like a bloc
* Filling of full map / area, or only empty spaces
* Different bloc size ranging from 8*8 to 99*99
* Map size from 5*5 to 9999*9999
* Preview mode (allowing to make TC map on a single ST !!)

Plus a module system :
* Picture loading
* Bloc loading and saving
* Map loading and saving
* Almost any extension you can think of (i've heard of a SNDH music player)
What i also put in with so much love
* Full 68000 code (615 Kbytes of source code and a little 80 Kbytes prog, ASM RULES !!)

* Short-cut keys for menus and forms
* Contextual pop up (that rocks !)
* Ressource langage file selected from TOS langage (English, German, French)
* Inline help (With ST Guide)
Preview mode : 
What it this preview mode ? A powerful idea from Matmook, he gives me this idea when one day Bear told me that on a stock Falcon making TC map is too slow. What we can do ? Matmook has just answer why not displaying a 16 colors map and bloc, and all internals things are done in TC !! The only problem i have, who can write a very nice dithering rout in 68000 ? C.V.S.D. got another new coder, who loves audio and video thing his name : Zerosquare.  He fastly coded a nice dithering rout.
If you use preview mode a 16 colors version of your True Color pic is displayed and if you got a Falcon, with a mouse clic you can see a final version of your work !!
Let's look what the Zerosquare's dithering rout give. The original picture used in this example is Jasmin from Modmate ( you can see it into Dhs Art gallery )

dithered in 16 colors :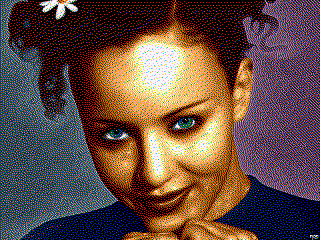 in 16 greyscales :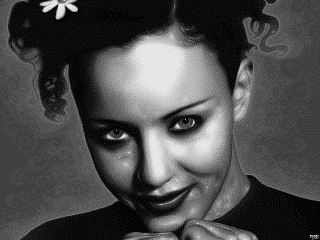 During a working session (in 16 greyscales) :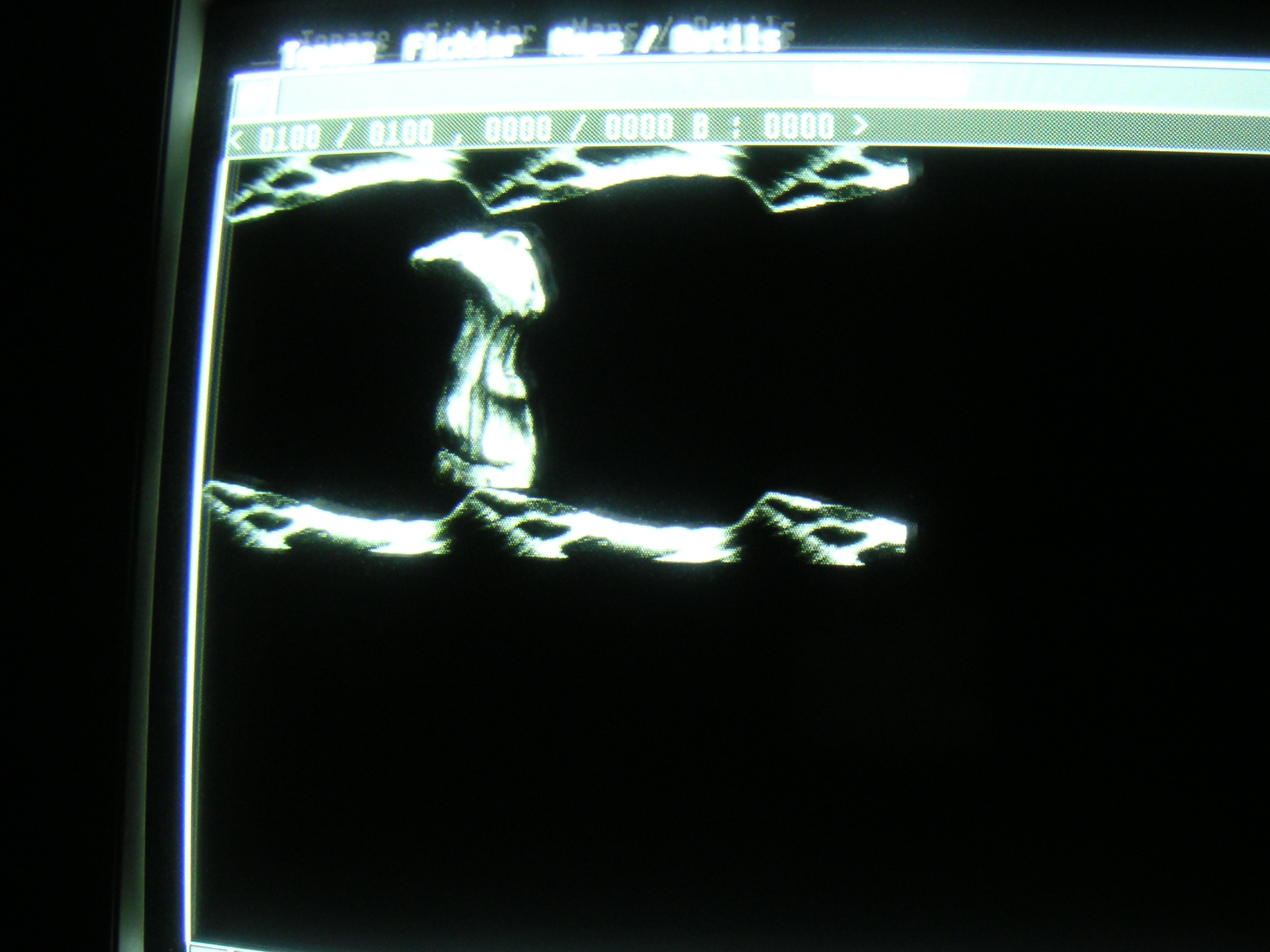 and using Final mode (On Falcon):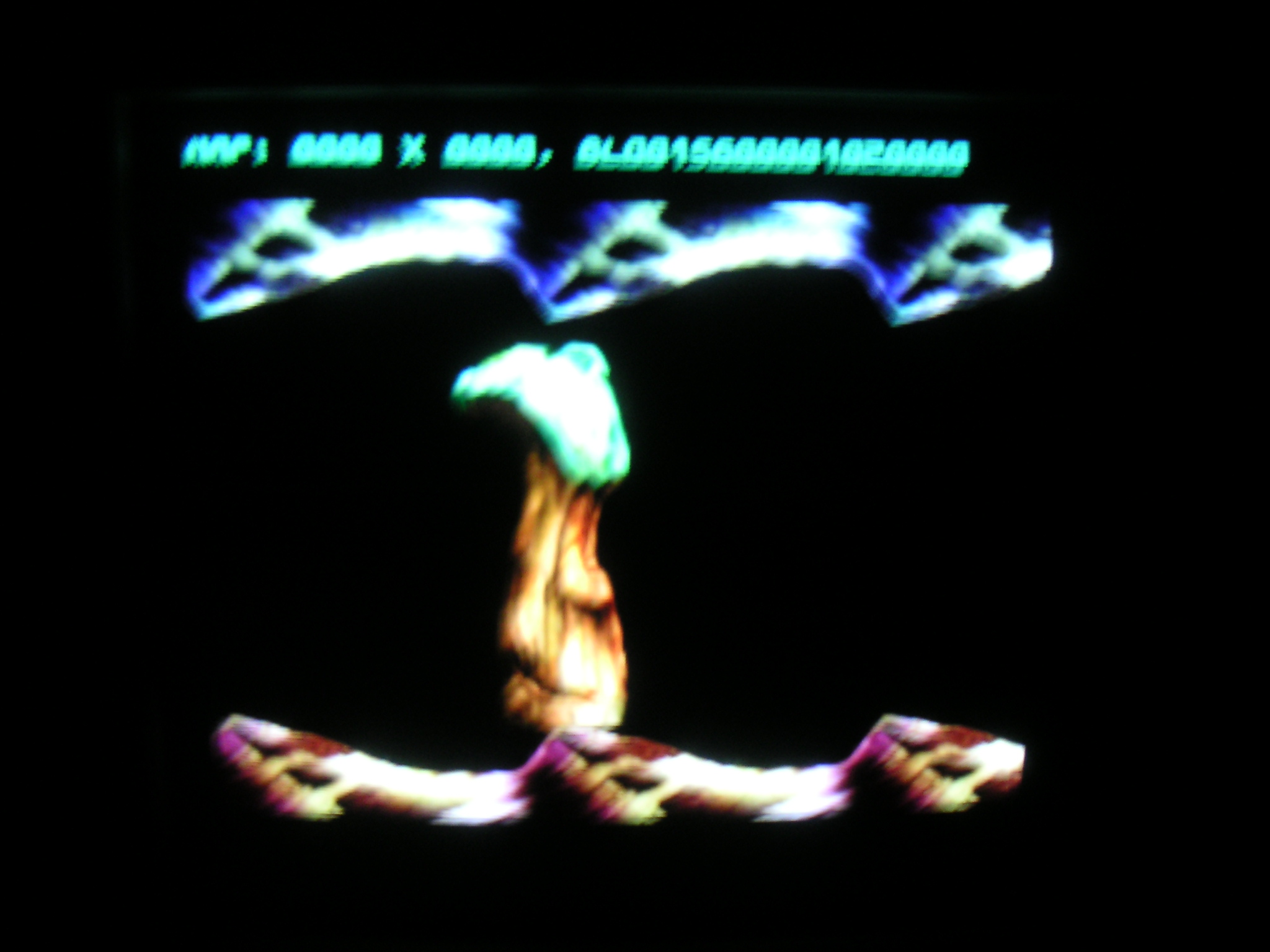 Sorry for the quality of the last screenshoots, they have been taken with a digital camera, on my Falcon.
Topaze is a full 68000 code, entirely written on a CT63 Falcon (Hoping to have a CTPCI very soon for doing some tests).

Before doing an official release, i need to do a big debug session and finishing some routines, i hope this software will help some coders to do their games or everything with a map.

Regards,
GT Turbo (C.S.V.D.)
(Last page update : 16/05/09)